Although Star-Well Hotel caters to both business and leisure guests, it primarily serves as a business hotel. Our immaculate, comfortable, and spacious rooms are ideal for those visiting Star-Well Hotel for meetings and corporate events.
Furthermore, our hotel is conveniently situated in the heart of Kuala Lipis town center, within a short walking distance of all public transportation links.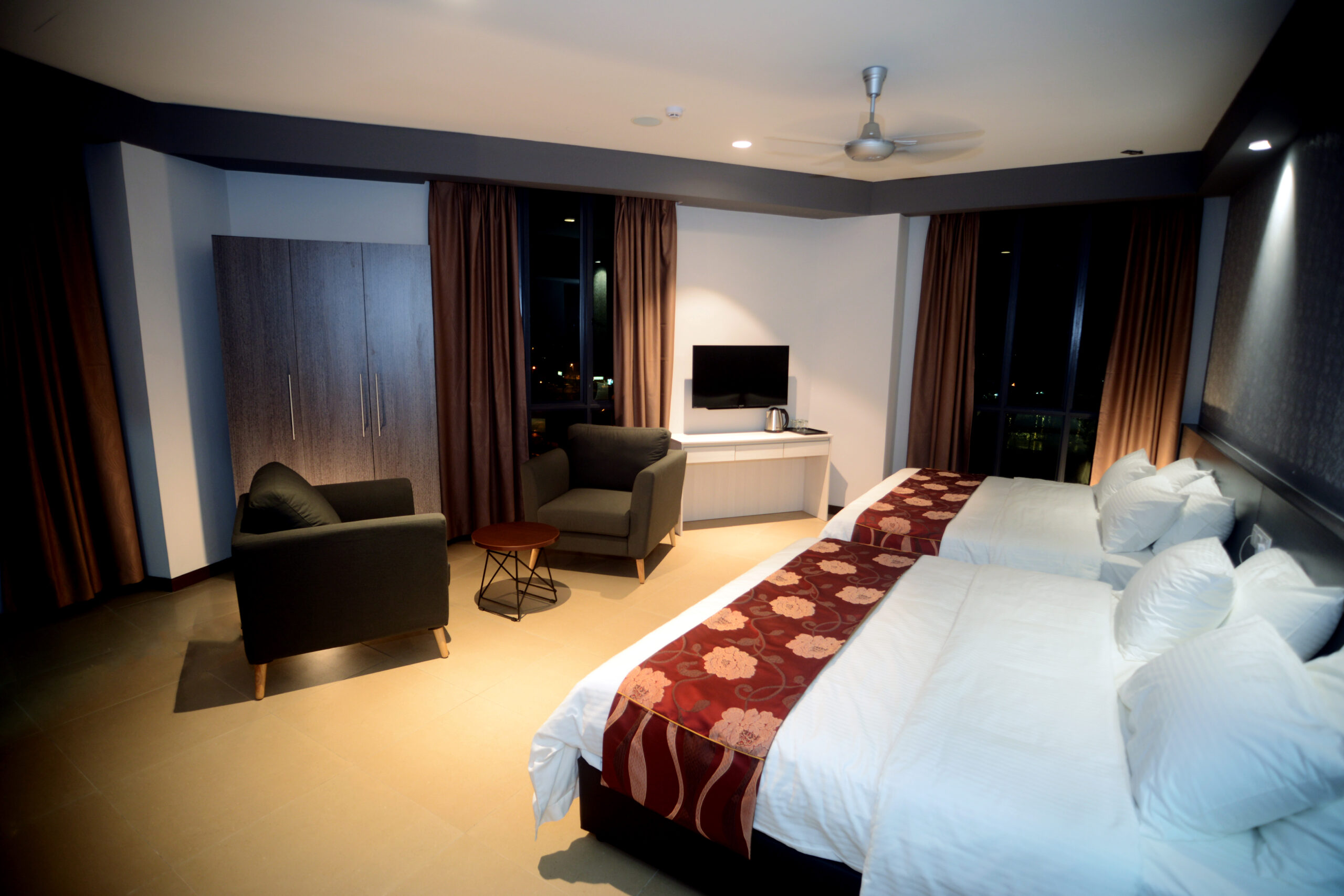 A business hotel that caters for business people
As a business hotel, we cater to the needs of business people, and our business rooms are well-equipped to support all aspects of your business trip.
All of our rooms and communal areas are equipped with high-speed internet connections and sockets to charge your devices. Our rooms are spacious and comfortable, and they offer newly renovated bathrooms with walk-in showers and jacuzzis.
Making morning easier
In addition to express check-in and check-out, we offer a delicious English and continental breakfast to start your day off right.
Daily newspapers can be delivered to your room or collected from reception to read over breakfast.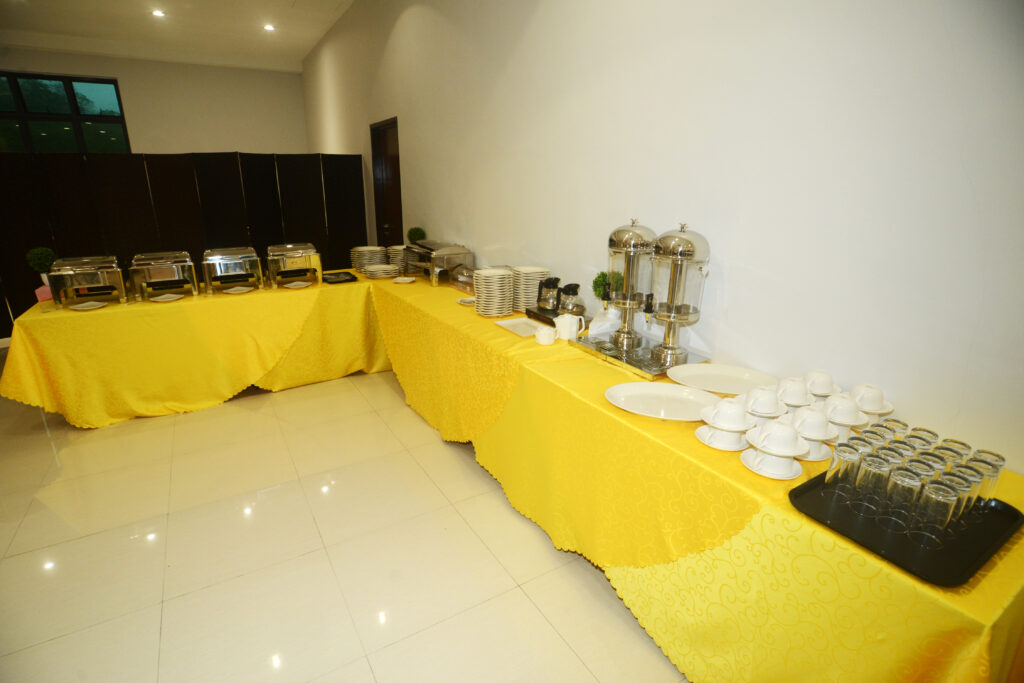 Meeting and event space
We also have event-ready meeting rooms and event halls available for booking for any business events, such as product launches, seminars, reunions, parties, workshops, talks, lessons, and meetings.
We strive to make meetings a less stressful experience, and it shows in the setup of our venue. With chairs and tables readily arranged, as well as well-maintained equipment and facilities, you will find our venue to be event-ready even before making a booking.
Corporate Rates
We can negotiate corporate rates for local and national companies and credit terms can be arranged with our front of house team. Please get in touch to discuss any specific requirements.